10 Best New Windows 11 22H2 Features coming in October 2022
10 Best new Windows 11 22H2 features details in this article.Microsoft launched Windows 11 a year ago.From October 2021 windows 11 began to roll out to all eligible devices.Now with windows 11 we only get one major update in a year.This year update is ready to roll out.Microsoft released insider version of Windows 11 22H2.The public rollout will start in the month of october 2022.We've spotted some cool new features in Windows 11 22H2 version,Here are 10 best new windows 11 22H2 Features.
10 New Windows 11 22H2 features 2022
We added 10 best windows 11 22H2 features you can easily navigate using the table of contents.Here are the new features of Windows 11 22H2.
1.Windows File Explorer
The most awaited tabs feature is still not available yet,but there are some changes in file explorer.
Quick access-Home
Quick access is now called home.You can navigate directly to home through a shortcut in the left sidebar.
Pin files for Quick Access
Now you can pin files for quick access.Just right click on the file and select add to favourites.These favorites will appear on the home i.e quick access along with folders.
Preview for Folders
One more interesting new feature of Windows 11 22H2 is folder previews in file explorer.This helps us to easily navigate.
One Drive integration to file explorer
One drive is right in the file explorer now.you can check one drive status,storage and more..
2.Taskbar
There are some cool changes in Taskbar with windows 11 22H2 build.
Drag and Drop files
Now you can drag and drop files on pinned apps in taskbar.It helps to open files easily.It also helps in editing media,pasting codes and more..
Bluetooth Settings
If you want to pair a bluetooth device you need to go to settings every time,but with windows 11 22H2 update bluetooth is now in quick settings.Like wifi settings you can now pair or choose a bluetooth device directly from the quick settings.
Share App windows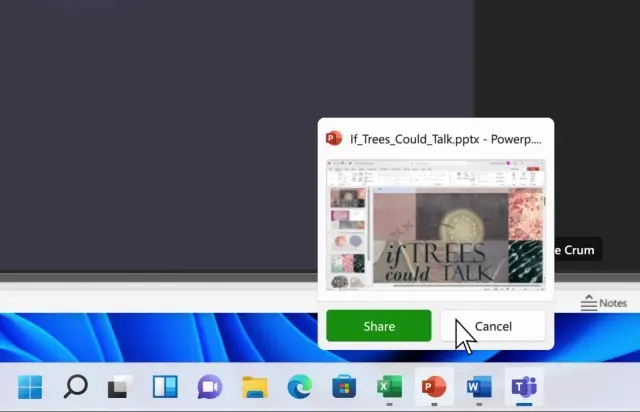 Now you can share any app window in Microsoft teams right from the taskbar.All you need to do is hover the app you want to share and you'll see "share this window" option by clicking on it you can directly share any app window.
3.Start Menu
There are some changes to start menu details below.
Search Highlights
Search highlights is one more new feature of Windows 11 22H2 version.When you click on search icon in start menu now it'll show recent apps and searches.It also displays events.
App Folders
Similar to android and iOS now you can make app folders in the start menu of windows 11 22H2 version.Now you can drag apps together and make folders.
More pins to Start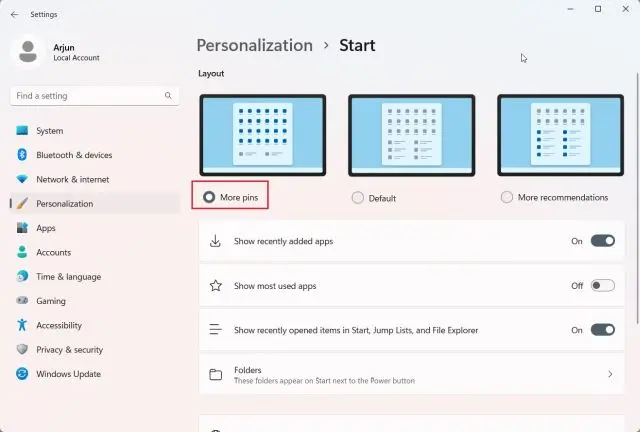 Now you can add more pinned apps to the start menu.This is the great feature of windows 11 22H2 version.
To use this feature goto personalization and select start,now click on more pins.
Conclusion
These are 10 best new windows 11 22H2 features coming this october.To try these features you need windows insider program or wait till october 2022 to try stable version.