Nikita: NGCam_7.4.104-v1.6.apk
[ad_1]
By Nikita.
Download:
Settings:
Changelog:
Google Camera 7.4 by Nikita (nickpl13) v1.6
Based on: B-S-G and Arnova8G2 GCam 7.4.104
Changes:
• Improved rootless AUX (Thanks Arnova8G2)
• Added separated Lib Patcher
• Added advanced manual camera ID (Thanks Wichaya)
• Added new manual focus slider and viewfinder menu focus buttons settings (Thanks fu24 and onFire)
• Added NoiseModeler to fix blur on some devices (Thanks Urnyx05 and others)
• Added NoiseModeler choosing menu in Device Model (Thanks overwhelmer)
• Added viewfinder images formats (Thanks onFire and others)
• Added toggle to disable logs in /GCam/log folder
• Added exposure compensation for portrait
• Added more device models
• Updated NGCam Custom Lib
• Updated IMX689 AWB (Thanks burial)
• Updated resources
• Fixed contrast 2 lib patcher values
• Fixed AWB arrays
• Fixed portrait crash
• Fixed lags for redmi note 9 series
• Fixed video for redmi note 8 (Thanks Wyroczen)
• Optimized code for redmi note devices
• Some small changes and fixes
Notes:
• Separated AUX doesn't work with non-restart buttons, so enable buttons and turn on "Restart" first in Lib Patcher settings
• Experimental Lib Patcher will be only available for main lens, because some features are really just testing
• Advanced camera ID should help for devices with wrong detection and crashes (redmi note 8/9 and etc.)
This version isn't allowed to be used as base apk for modding. Hope you understand.
Support and links:
OnePlus 5/5T Dotfix:
Screenshot: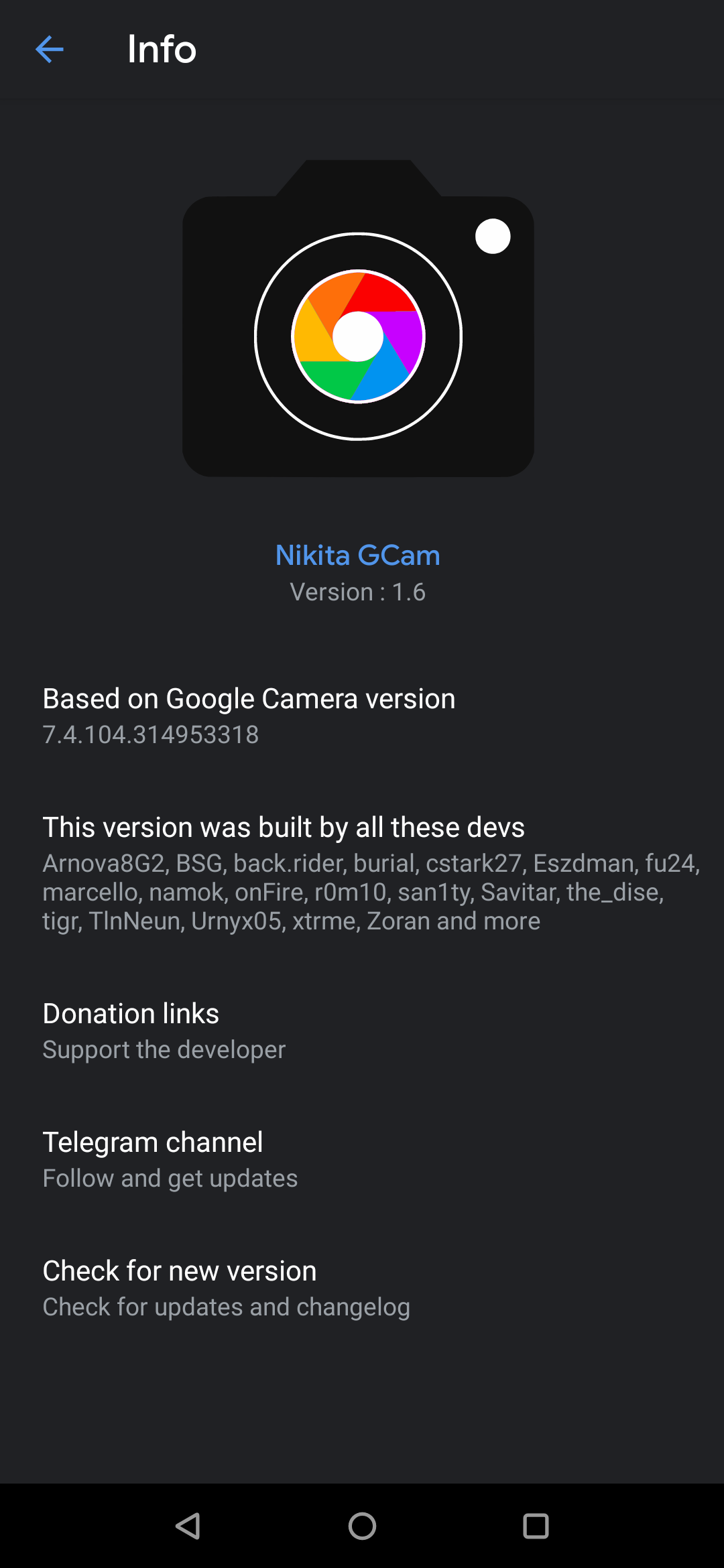 [ad_2]
Source link