Say that you have $159,000 laying around that you want to invest in gold – but gold ingots don't have 5G connectivity or 5 nm chipsets. Booo-ring. Caviar has a fix for this issue with the introduction of the Goldphone.
There's two of them, actually, one version is based on the Apple iPhone 12 Pro, the other is based on the Samsung Galaxy S21 Ultra. The latter model is more expensive too, $169,000, even though both have the same amount of gold on them. Only 7 pieces will be made of the iPhone and of the Galaxy versions.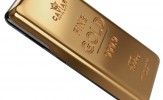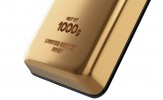 Caviar Goldphone, a Samsung Galaxy S21 Ultra with 1 kg of 24-carat gold
The smartphones are encased in 1,000 grams of 24-carat gold. That's 2.2 pounds of the purest gold. Sure, you can buy an actual gold ingot of that size for about a third of the price, but that ingot is not going to have a high-quality HDR OLED display, now is it?
By the way, Caviar typically uses 18-carat gold in its designs – it's not as pure (or as expensive) as 24-carat, but pure gold is a very soft metal, not suitable for daily use. So, if you do get a Goldphone, you might want to forgo the usual silicone case and just put it inside a safe.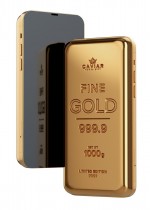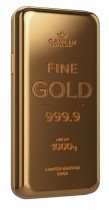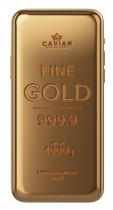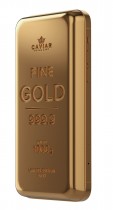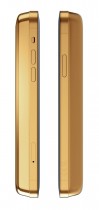 The other Caviar Goldphone, Apple iPhone 12 Pro also with 1 kg of pure gold
In fact, Caviar did just that – each unit will be packaged in a "white luxurious case-safe", each will be delivered to anywhere in the world by a private courier.
You can find more details on the official website.
Source link